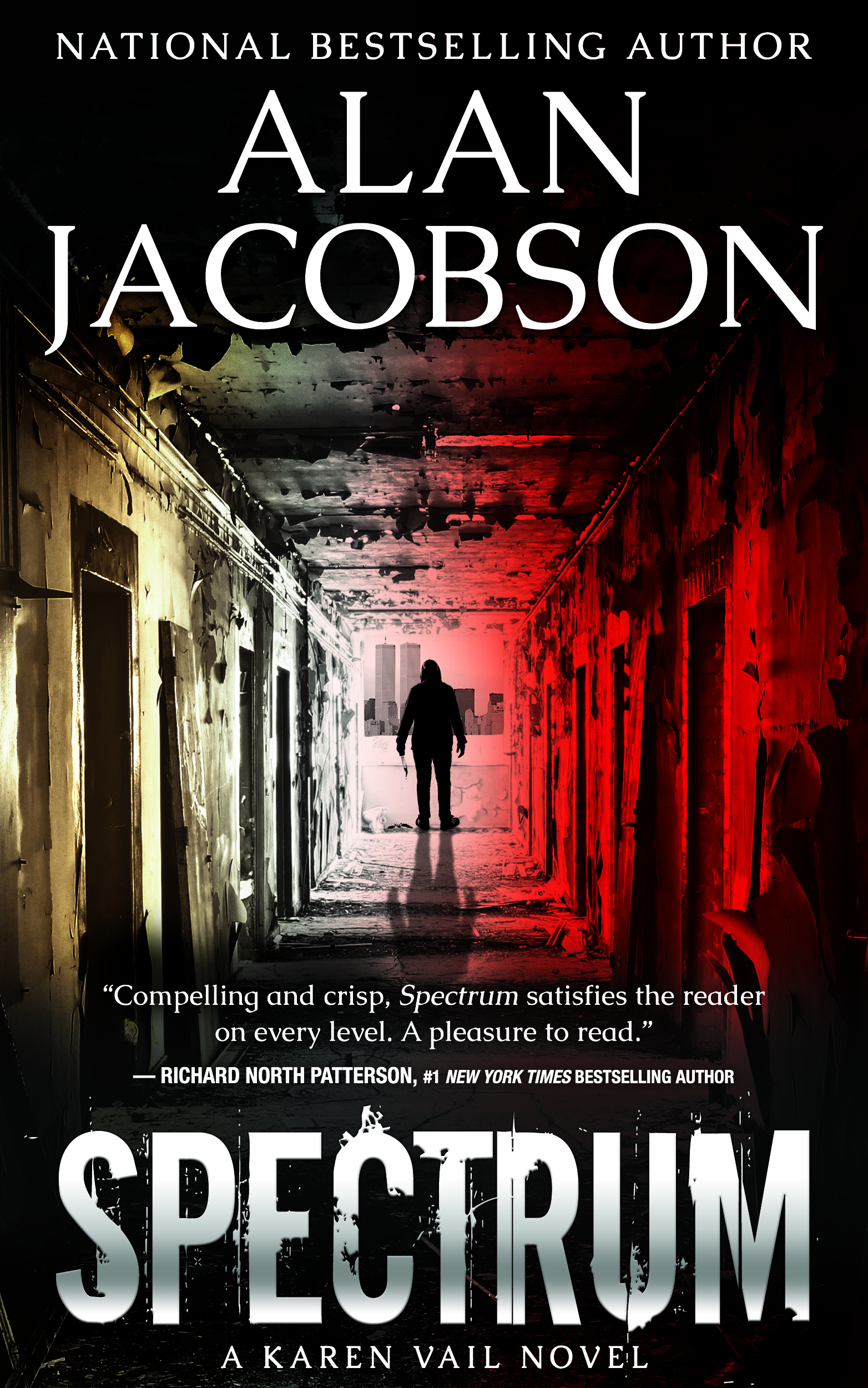 Spectrum (Karen Vail #6)
Norwood Press, 2014 (hardcover)
Open Road (trade paperback)
Open Road (eBook)
"Authoritative, compelling and crisp, Spectrum moves with a velocity that seems to make the pages turn themselves. Alan Jacobson creates a textured narrative which satisfies the reader on every level, placing vivid characters in an utterly convincing and dangerous world. A pleasure to read."
—Richard North Patterson, New York Times Bestselling Author
"During my 40 years with the NYPD, I knew the streets of New York and the challenges a detective faces solving crimes in the big city. Alan Jacobson's Spectrum put me back on the street by bringing a gritty realism and noirish perspective only a fellow New Yorker can provide. Spectrum's authenticity enhances a riveting, well-told story."
—Captain Edward Mamet, commander of detectives, NYPD (Ret.)
It's 1995, the NYPD has just graduated a promising new patrol officer named Karen Vail—and the rookie cop is immediately put to the test: A young woman has been murdered. There are no forensics. No witnesses. And the manner in which she was killed is unlike anything the department has seen before.
The offender shows no signs of stopping, however, and over the ensuing 19 years, the case that becomes known as "Hades" takes many unexpected twists and turns—as does Vail's career. Now a skilled FBI profiler, will she be in a better position to catch a killer who has terrorized New York City for three decades? Or will Hades prove to be Karen Vail's hell on earth?
This is the character that James Patterson, Michael Connelly and Nelson DeMille have referred to as one of the most compelling heroes in suspense fiction. Find out why–in Spectrum.
Read the reviews here, and an excerpt here.
Buy Spectrum:
KindleNookiBooksGooglePlayKoboPaperbackHardcoverLeatherbound hardcoverIndieBoundAudiobook